Compare with Your Top20 Competitors
Discover the top 20 Google competitors in your line of business. Enter the URL, a keyword, and the target location, and find out what they do to show up at the top of the SERPs.
Lets compare
Result for Content analysis Technical analysis Link analysis Traffic analysis Backlinks Pagespeed
While we analyse the speed of your website and your competitors, study the information above.
Uncover SEO optimization strategies of your top 20 Google competitors
The Compare Top20 Tool compares your website's content with that of your competitors and reveals which optimization indicators that will help it rank high on search engines. Use these insights to enhance your marketing strategy and identify new SEO opportunities for your website.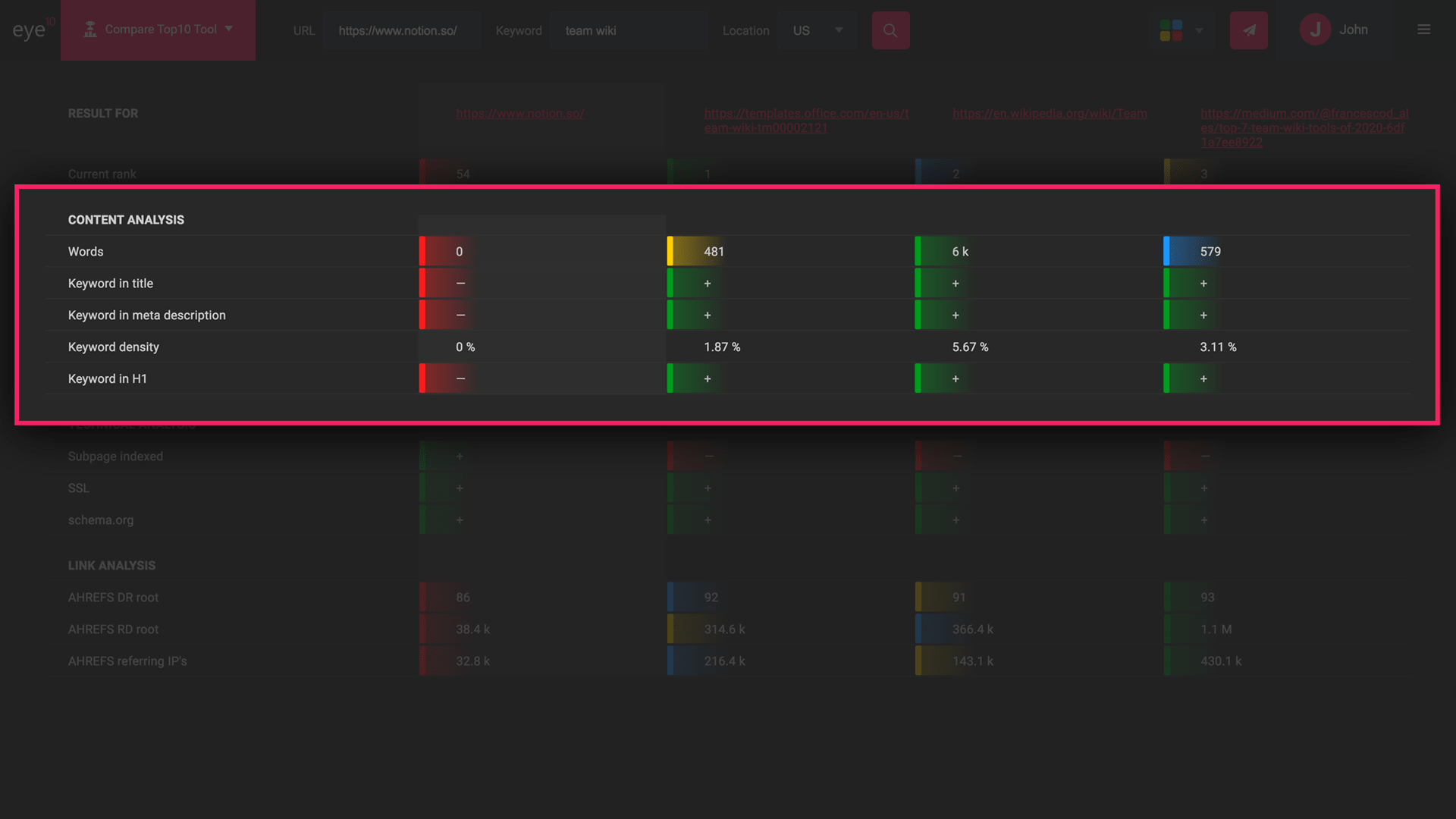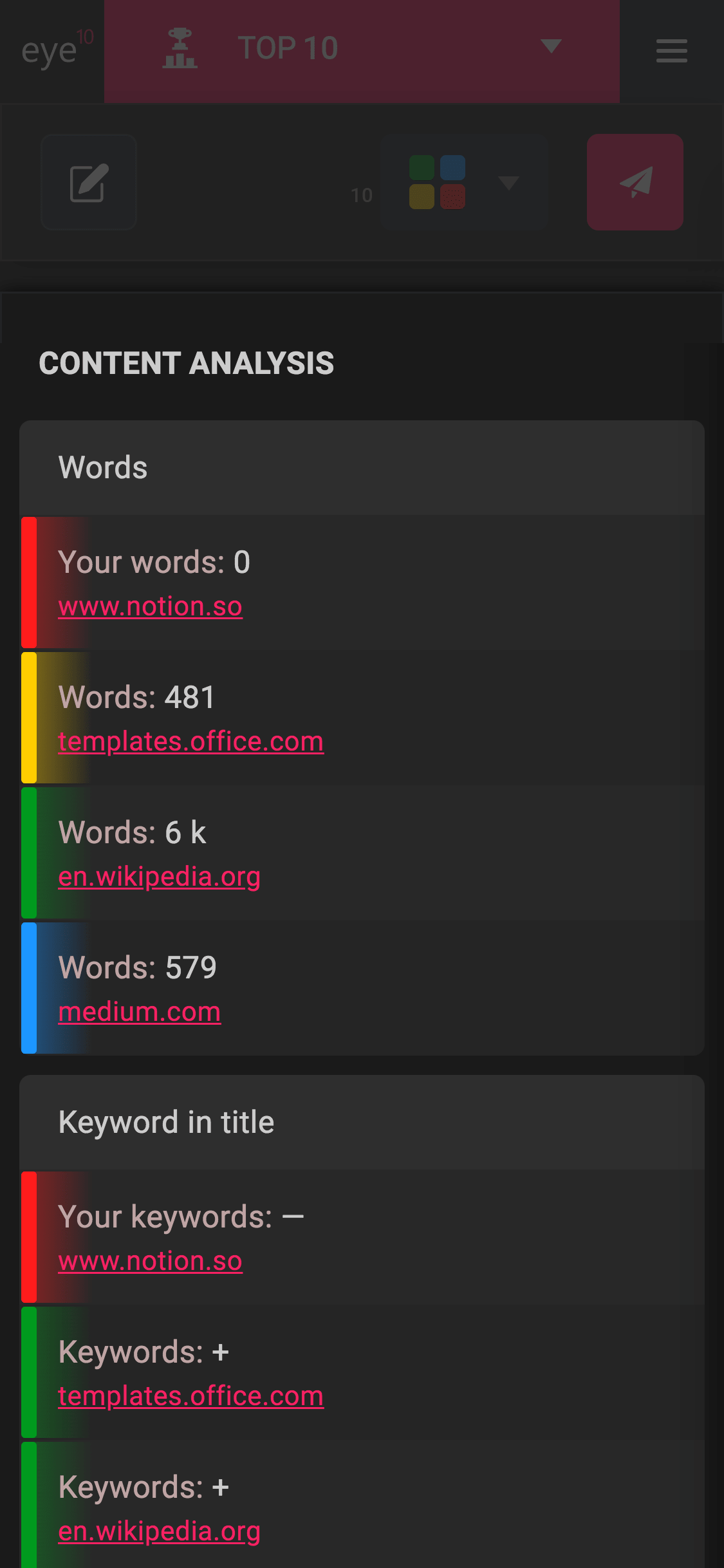 Compare your website authority with those of your competitors
The Compare Top20 Tool performs a comprehensive content analysis, a technical analysis, and a link analysis, to measure your website authority with those of your competitors. See how your website's metrics differ from theirs and get more organic traffic by improving your scores.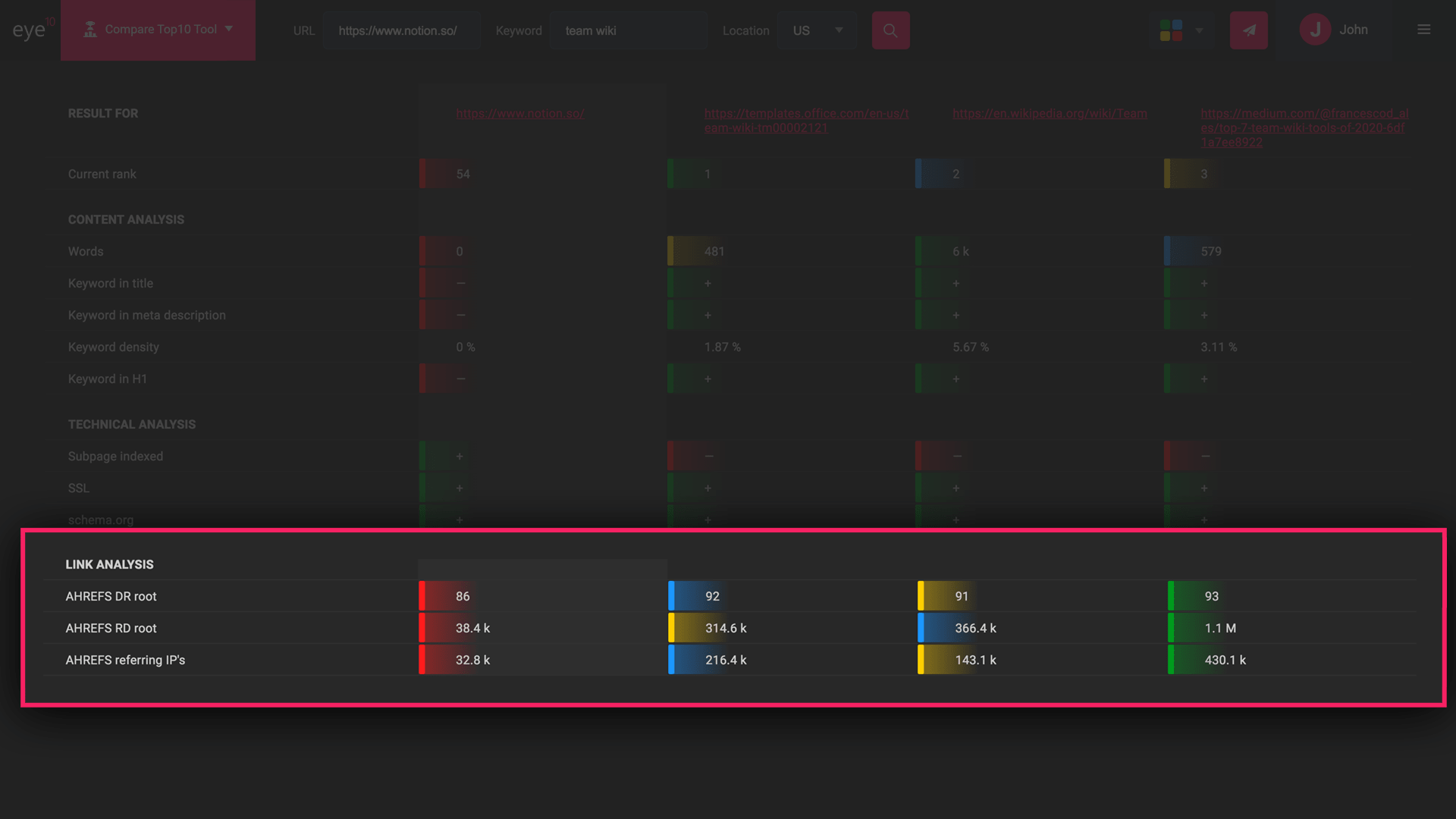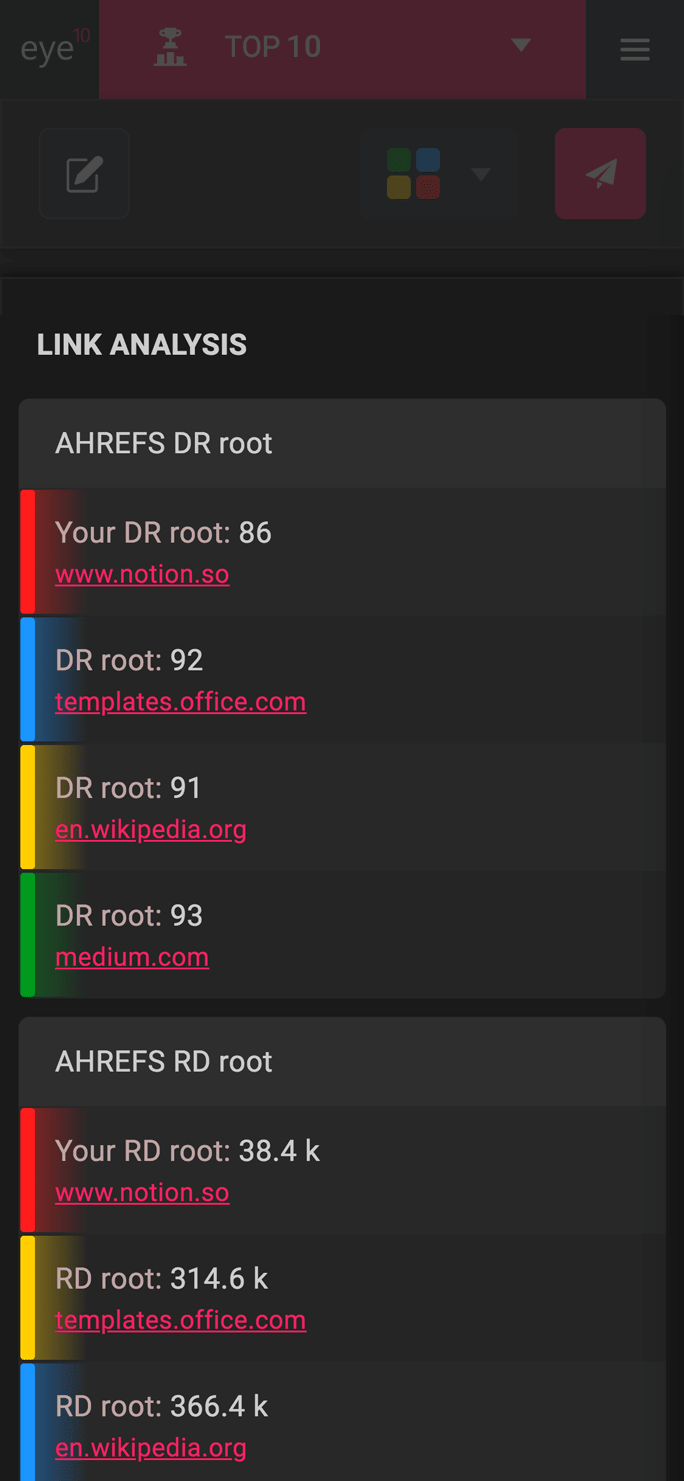 Frequently Asked Questions
It's a SEO tool that allows you to compare your website's performance with the 10 highest-ranked competitors. The tool is just one of four different SEO Tools that can help you with SEO management.
By giving you data that is mapped across multiple keywords and multiple competitors. With the industry checker, you will get comprehensive and detailed data within a simple view.
It's super easy. Just insert the requested information (URL, targeted keyword and location) in the boxes. The results will appear on the dashboard straight away.
The Compare Top20 Tool has an embedded site analyzer that gathers and processes SEO data from websites. It also checks the sites' SSL certificates and derives information from Google and Ahrefs.
Do you want to get your website to the top of Google search results?
The Compare Top20 Tool will help you get there!
Sign up now!