Keyword Tool
Use the Keyword Tool to optimize your web content. Enter the URL, a short-tail keyword and the target location, and get a list of suggestions straight away.
Find keywords
Check the ranking keywords for your site
The Keyword Tool identifies the keywords your website is ranking for. Review them and find out if your site attracts the right customers, and whether your current SEO optimization strategy brings the expected outcome.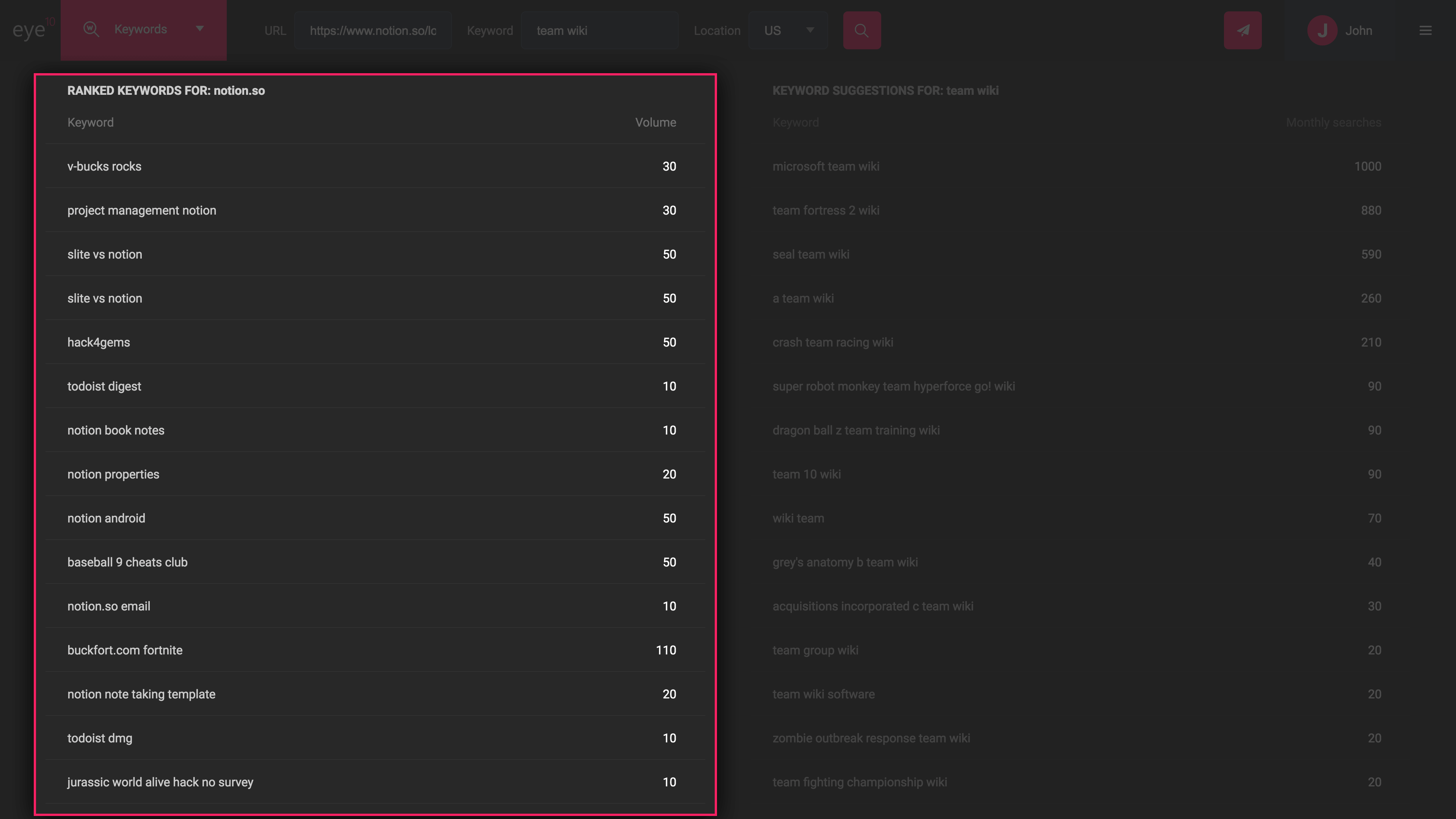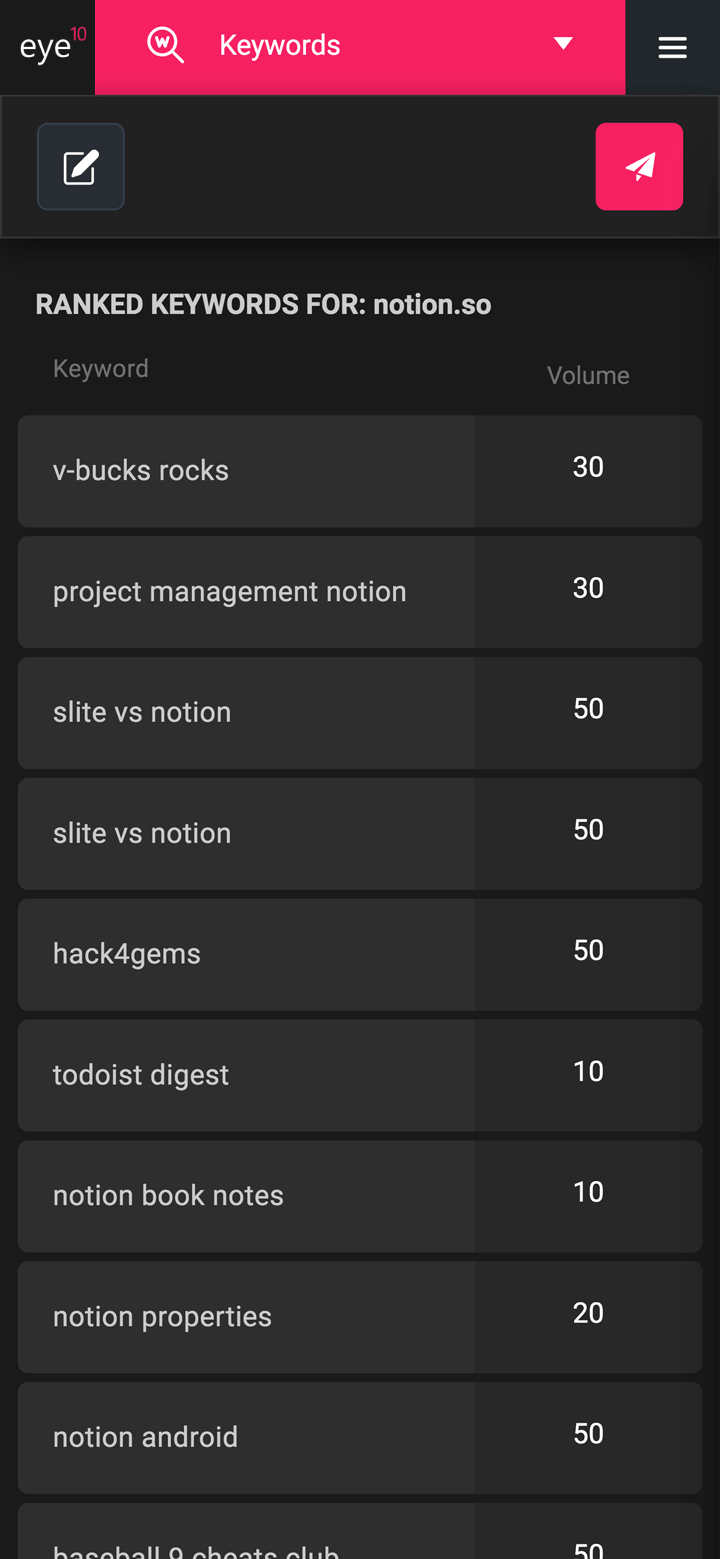 Find long-tail keywords to bring your site to the top of SERP
The Keyword Tool generates long-tail keywords and shows their volume trends across the last 12 months. Use search terms from the list of suggestions to boost your website's SEO potential and draw high-quality organic traffic.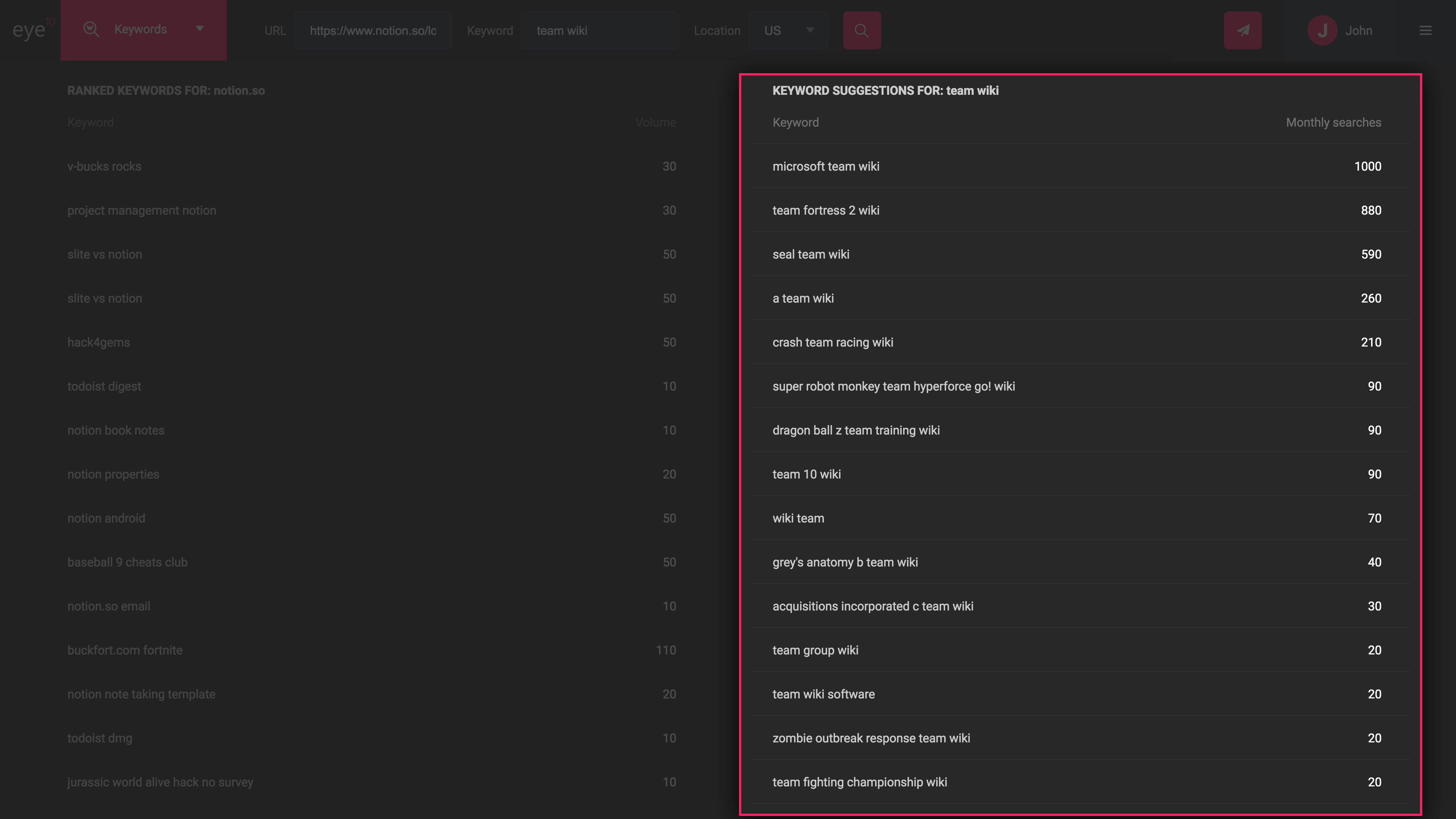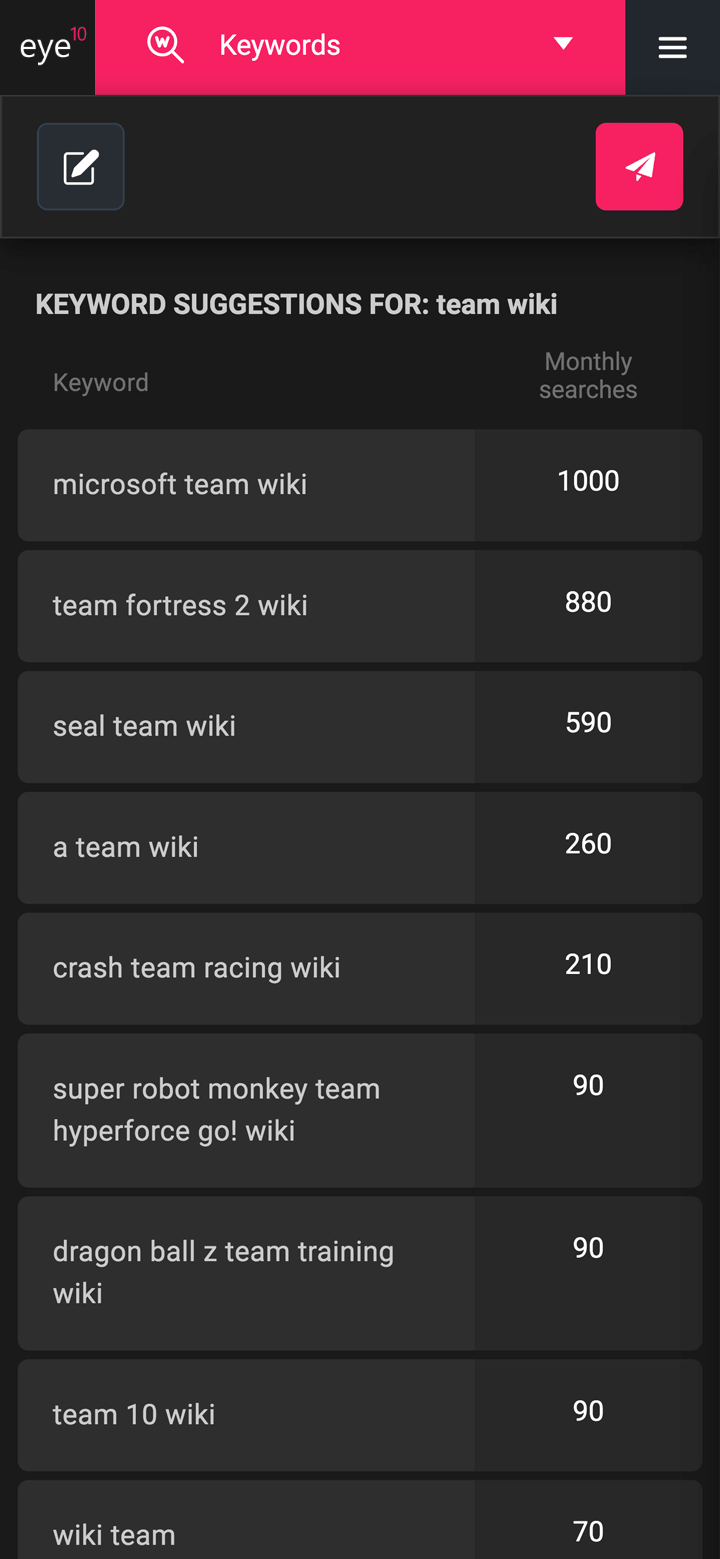 Frequently Asked Questions
It's a keyword finder that creates a list of long-tail search terms based on a specific short-tail keyword. The Keyword Tool is one of four SEO tools that Eye10 offers in order to make routine SEO tasks easier.
The Keyword Tool will give you a variety of keyword ideas and help you improve your website's semantic core. If you use the keyword suggestions, they can minimize irrelevant search queries and reduce wasted ad spending.
Long-tail keywords are multi-word phrases that are very specific to your line of business and what you are selling. Usually, they have less competition than ordinary keywords, giving you higher chances to appear at the top of SERP.
You will get two lists:
a list of long-tail keyword suggestions for your website
a list of keywords your website is already ranking for
The dashboard will also show you monthly searches related to the keywords on both lists.
Do you want to check how your website ranks for certain keywords?
Use the Keyword Tool!
Sign up now!